Ghana continues to commemorate its heroes and heroines by naming them after some top institutions in the country as well as representing them on our local currencies.
You can remember the lives of the big six namely Dr. Kwame Nkrumah, Obetsebi Lamptey, Akuffo Addo, Ako Adjei, JB Dankwah and William Ofori Attah who were all represented on our paper notes for the big role they played to attain independence for the country.
You can also remember Tetteh Quarshie and could be viewed after critical look at the cedi note and that was done to commemorate him on introducing the cocoa crop to the country and now Ghana is one of the highest exporters of the cash crop in Africa.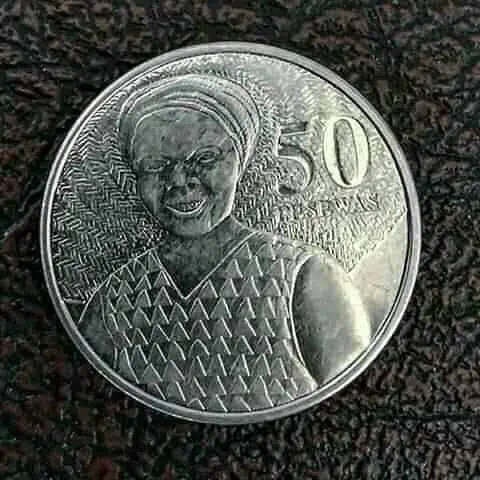 Most question many people ask is who is the woman on the 50 pesewas coin?
In this article am coming to tell you who she is and how she suddenly passed away after a party she attended in the Volta Region.
Rebecca Naa Dedie Ayitey aka Dedie Ashikishan is the lady historians have identified as the one on the 50 pesewas coin. She was a feminist, a politics analyst and a business woman and was popular because of her involvement in Dr. Nkrumah's Convention People's Party as one of the chief financiers of the party. She was born in 1923 at Accra formally Ga. She was once the queen mother of Makola market.
However, her early life ended abruptly after she allegedly died from a food poisoning at a function's party at Ho in the Volta Region of Ghana.
Sadly, Rebecca Dedie died singly with no children. Historian accounts claim Dr. Nkrumah was spotted crying like a baby at the cemetery in which she was buried.
In October 2002, when the double decker buses were introduced, they were named after Maame Dedie.
What are tour views on this?
Don't forget to like, share and follow for more updates.